Our Expertise Across Industries
We offer a wide variety of customized approaches to service customers and bring value and expertise in new and emerging markets.
With a resourceful engineering team that can discuss different material solutions, the manufacturability of novel and developing designs and alloys, and experience in thousands of applications, Randall will guide you in the most cost-effective material and geometry for your manufacturing needs.
Our customer support team will be your backbone in meeting your demand time, offering cost-saving strategies such as JIT/kanban/dock to stock, and be your resource in the procurement process. If you do not see your market below, please reach out to our business development team at bd@randallbearings.com to discuss your opportunity with us. We are always eager to support new opportunities and have the best in industry resources at your disposal to help you be the leader in your market. We are looking forward to the conversation!
Aerospace and Defense
The aerospace and defense market is one of the most prevalent and influential industries in the global economy. In the aerospace sector, flight vehicles can require up to a million individual parts and require many support systems to operate and maintain these vehicles. In the defense sector, military modernization is the driving catalyst all over the world. With our new state-of- the art facility in Lima, Ohio (completion in late 2021) and our streamlined mass production facility in Coldwater, Ohio, we offer the latest in manufacturing output with detailed emphasis on quality control. Our quality and engineering departments work in tandem to offer this market the development of new and innovative processes and breadth of alloys that can deliver our clients the best value for their application.
As we continue to deliver new and innovative resources to this market space, we are seeking long-term agreements, partnerships, and quality approvals from industry leaders and government organizations.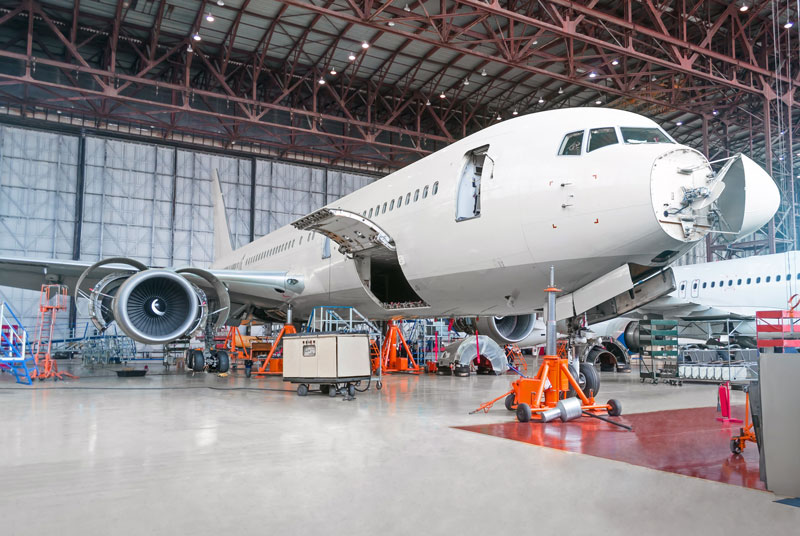 Agriculture
Our dedicated engineering group and alloy options support leading edge farming equipment and irrigation pumps that can help yield high quality and larger quantity of crops. From bushings and bearings in crop production equipment, bronze and brass irrigation pump components, and numerous secondary components we are posed to provide assistance as this market continues to improve in technology.
Bronze and Brass Ag-Irrigation Pump Parts
Bushings and Bearings for Crop Production Equipment
Secondary Farm Equipment Components
Distribution
The distribution market focuses on efficiency and high-level automation within the supply chain. One of the emerging technology trends for distribution has been the implementation of a smart supply chain with cloud technology. Randall Bearings is at the forefront of this technology by investing in a new state-of-the-art production and warehouse facility in Lima, Ohio, that will allow us to use cloud-based technology to streamline processes and manage information both inside and outside of the warehouse. We have also recently expanded our Coldwater, Ohio location to add additional storage for raw material and finished goods inventory. Making these capital investments in both brick and mortar and technology such as EDI capabilities keep Randall Bearings on the leading edge of being your partner in the distribution market.
Fluid Power
A pillar in the economy, Fluid Power is the technology of choice for more than dozens of industries and hundreds of applications. With years supporting this industry and our knowledgeable engineering and customer support staff we help support the advancement in product development that brings new technologies to the marketplace.
Hydraulic Cylinders
Valves
Centrifugal Pumps
Piston Pumps
Displacement Pumps
Heavy Equipment
Randall Bearings Manufactures Bronze and Brass Bushings, Washers, and Wear Parts for a Multitude of Construction and Mining Industries.
We manufacture thousands of different bronze and brass components that help tackle strategies for productivity on the job site.
Minimizing downtime – operating out of two independent manufacturing facilities allows us to be flexible with customer demand. Randall is able to efficiently provide machined products during unexpected equipment failures or repairs that allow our customers to maintain optimal performance in the field.
Maximizing uptime – having in-house product and application engineers allows us to supply services, such as new alloy options for applications and positive ROI, that provide our customers more productive and maximized uptime on the job site.
Heavy Off-Road Construction Equipment
Portable and Stationary Cranes
Crushing and Screening Mining Equipment
Drilling Industry
Highway Construction Equipment
Randall Bearings is a Supplier of Bronze and Brass Components to Oil and Gas Applications.
We support both sectors of the market: upstream and downstream. Operating out of two independent manufacturing facilities allows us to be flexible with market demands and provide products within a quick turnaround environment.
Several applications for which we provide machined parts are offshore drilling, jack pump parts, frac pump systems, mud pump parts, and natural gas compressors.
Offshore Drilling
Frac Pump Systems
Mud Pump Systems
Jack Pump Systems
Natural Gas Compressors
Download Our Oil and Gas Brochure (PDF)
Transportation
Transportation and material handling consists of several industries including airlines, marine, road and rail, and transportation infrastructure. We support all segments with field product and application engineers that can travel onsite and assist the engineering group in the best alloy and design for the application. Our customer support team can assist in the material handling process by providing services to support logistics and help make the supply chain work seamlessly. Being one of the most broadly diversified industries, it is critical to accommodate all customers with their specific needs. Having two facilities allows us to support every customer with quality products that are delivered when demand is needed.
Material Handling
Aircraft and Aerospace
Railway Industry
Highway Construction and Maintenance
Marine Industry